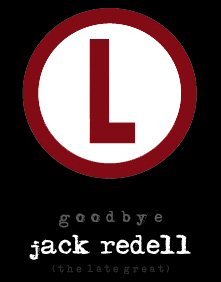 In an industry gravid with ego, glory façades and the ubiquitous chest-puffing matches, it is rare to stumble across the likes of Jack Redell. The 2004 Singer/Songwriter of the Year, The Late Jack Redell has been a man of his word about town. Along with housing a seemingly bottomless reservoir of passion for rendering sophisticated songs, Redell can, and should be, credited for cultivating an absolute Everest of relationships in Denver.

In his short time in Denver, Redell has scarcely missed an opportunity to bring a vast array of talent together. Or record it, for that matter. In his last breath of time in town, Redell created Satire Records – an outfit that recorded the likes of Judith Avers, this year's Female Singer/Songwriter of the Year.

Whether or not it was intentionally orchestrated, the end result is that Jack has been an agent for expanding and deepening ties among Denver musicians. So, here, syntax has taken a queue from The Late Great one and created an opportunity to avow Redell for his countless contributions, as well as lament his parting.

With our Bourbon and Whiskey raised over a table of friends, we say: Thanks Jack. Goodbye and good luck.

Fortunately though, we're not left empty-handed. At any point, we can allay our hankerings for Redell's distinctive musical stylings by cranking him up on the stereo (with his debut release, "Famous American"), and toasting to our good fortune that, indeed, The Late Jack Redell was here.


Special thanks to Cheyenne Kowal for her inspiration and words.